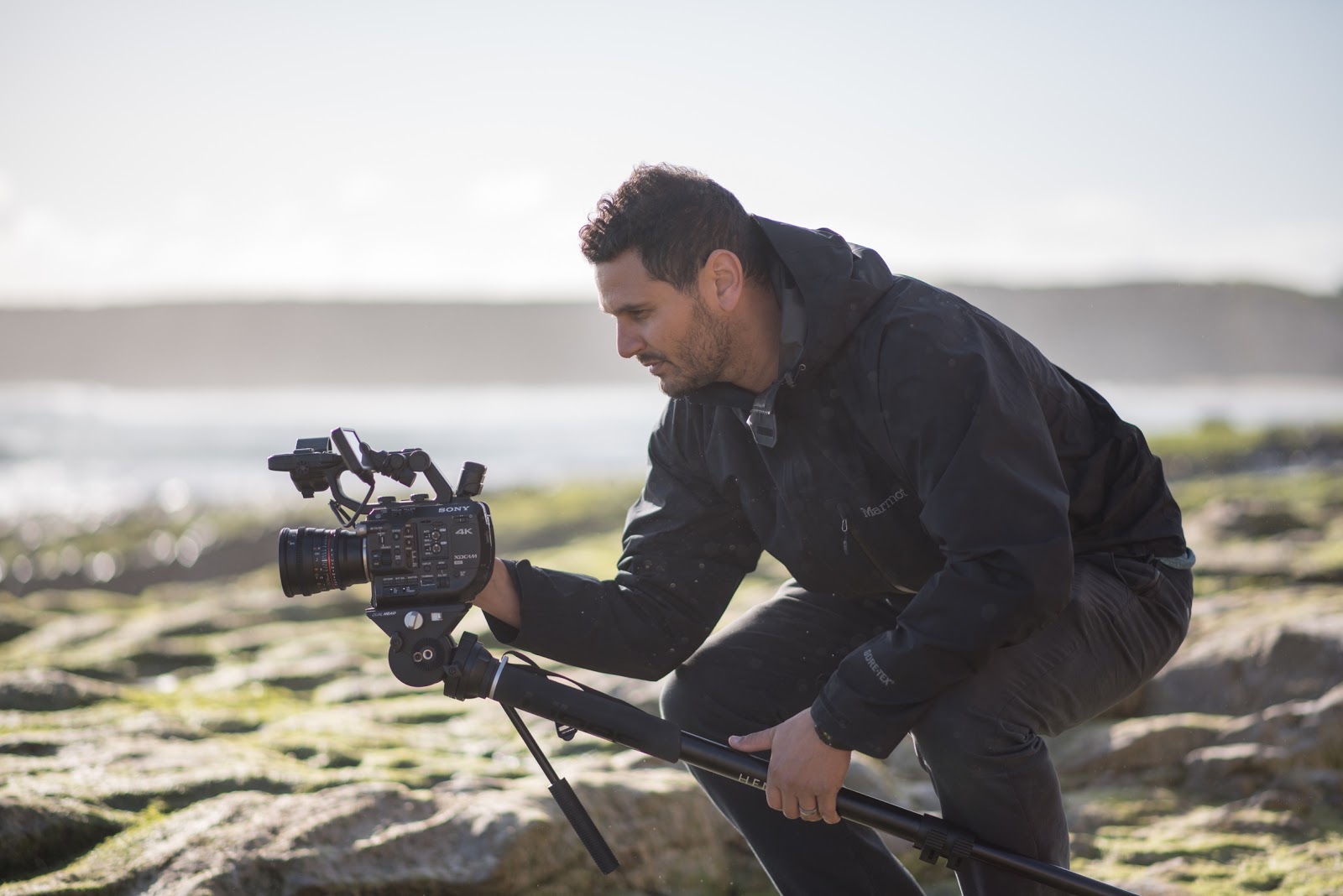 Hello
Carlos here, the Creative Director of IZ Cinema, and on behalf of the team, we'd be thrilled to get the chance to create something for you. Locally or abroad, no destination is too far … we travel! Whether it's on the wilder side like that destination link, or more refined edits like this, crafting something different to match your style is something we love. It's a very personal passion for us and clients love the results.
IZ Cinema is a TEAM of talented individuals, all whom have slightly specific skill sets. From myself, to Austin, David and the rest of our crew we feel that learning and growing with other professionals is the only way we know how to stay fresh, motivated, and ready at a moment's notice. You'll get to know at least 2 of us so we can all feel comfortable about what you want and how we can make it happen.
Life moves so fast and a page in our lives turns into a finished chapter in the blink of an eye. It's one thing to hear about the good old days. It's another thing entirely to see and hear them.
Our Approach
(is two-fold)
With planners, photographers, vendors etc.
Treating people well is the most important first step in working well with them. Make no mistake about it, wether it's a wedding or a commercial shoot, we need to work with a variety of people to pull it off well. For weddings, this means being conscious and thoughtful about how we interact with photographers, planners, and other vendors in addition to the principal family & friends. We are good at getting the shots we need, but our years of experience in the industry give us a calm that we hope transfers to those around us on the shoot.
In case you're wondering, we always reach out to the major players in advance to establish a warm line of communication. We are calm and confident without being cocky. While being hired to capture and create, we also love to simply help. The only things we boss around are our cameras! Ask about some specific examples of how our approach really helps us get along with photographers & planners.
With you
Being present can go a long way towards making you and those around you feel more comfortable. We take the time to appreciate what's in front of us and allowing your group to be as natural as possible. To be sure, there will be shots or moments we have an eye to "set-up" but only on a limited basis and within the flow of the moment.
We also rely on what our conversations & questionnaire has revealed to know what's a fit for you:  if a couple wants a lighthearted and joyous vibe for their film, we're not going to put the couple into a smoky-eyed pose just because that worked for another couple.
Occasionally, will use the "in between" time when the photographer has finished one pose, to give you two a moment to be yourselves and actually chat – something you will barely get to do face-to-face all day – while we hang back from a comfortable distance and capture some authentic interactions.
Did You Know
You probably didn't even think of it when you were looking for video, but how your videographer captures sound – your vows & the speeches – is critical to the quality of your film. Not to mention ambience and natural elements of your venue. Those aren't just REALLY important to me, but they are what makes your video either feel polished vs homemade.
When done well, good sound will make you feel in a powerful way more than any image can conjure. Put it this way: do you have a grandparent whose home you instantly associate with a smell or sound? If you do, all you have to do is close your eyes and you're there by imagining that sound or smell. Well, THAT feeling is what I want sound to do for your wedding film, and every time you watch it there should be elements that raise hairs on your arms just from the sound of a voice or ambiance. It's that powerful.
We love laughter when we can find it. If there are any extra moments from your day, we will see what we can do 😉