These are some of the best people and places to hire for your wedding. Venues, Planners, Photographers and more: I've assembled both High budget and Medium budget options. Please take a look and let them know how highly we think of them.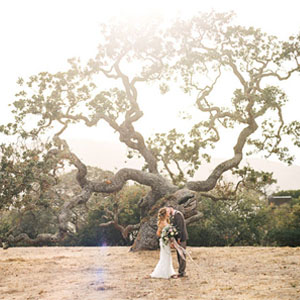 This is the pinnacle of  California rustic with the right touches of polish and elegance. From its stone mission-style architecture, to its rolling golden hills, to the horses in stables, you will be hard-pressed to find a venue that is as effortlessly California rustic as Holman Ranch. Couples would be wise to book the venue's 8 spacious rooms next to the wedding site for the weekend as well, so that the Bridal Party can literally wake up on site (100 paces to the altar).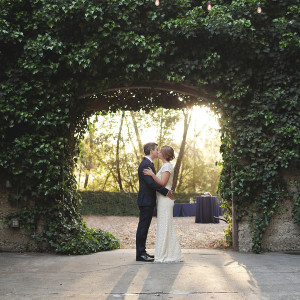 Located in the foothills of Aptos, just south of Santa Cruz, the Sand Rock Farm has a charming appeal starting with its functional Bed & Breakfast lodging on site. The grounds are incredibly diverse with a sunken garden, forrest ceremony site, barn reception area and many other amenities.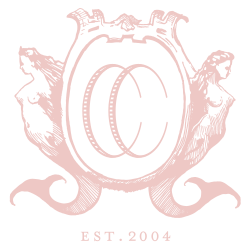 Quite simply, the ladies at Coastside couture are legends of the local wedding scene. The region's most exclusive venues have relied on Heidi, Karissa, Kayla, and Katie to run a tight ship.  Not only do they coordinate and develop a plan, but they are an exceptionally warm and comforting presence on your day. Part of that comes from their experience, and another part from their genuine care and passion for their work
http://www.coastsidecouture.com/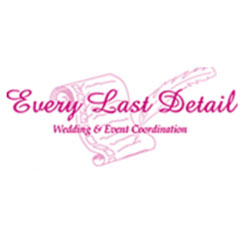 Patty of ELD is an expert planner who has developed plans for a tremendously diverse assortment of weddings: from tropical beachfront, to church, to luxury hotel, Patty is at home with any environment and lives for (as the name suggests) the details.  Also one of the funniest planners we've worked with, Patty will put you at ease from the get-go.

Laurie and Darcy Craig are the mother & daughter team behind one of the most sought-after floral design companies in Northern California. I absolutely love to see what they come up with for every wedding as their arrangements have the elusive quality of being at once both creative yet feel like a natural fit. Check out their leafy table garlands which are my personal favorite and compliment any table setting.

I've had the fortune to film a wedding with Karen's design touch and the beauty her work added to my films leaves me in a debt of grattitude. Located in Campbell, California and serving clients in the greater Bay Area, including San Francisco, Napa Valley, Santa Cruz and Monterey, all HBC pieces are custom designed to suit your specific style and preferences.  They also go the extra mile with a initial consultation to be sure they make your vision a reality.
http://www.huckleberrykarendesigns.com/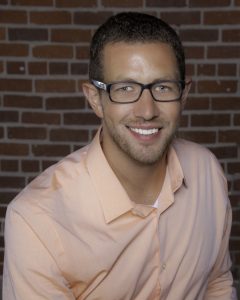 Jeff makes the top of list because not only is he a great DJ and host, but most uniquely, he has the ability to play live acoustic guitar as well. For video he is at the top of my list because he truly understands the importance of audio and its impact on the day — i.e. making sure that all speakers and connections are set so that the sound is pristine for your ceremony, speeches, and music — all have a very important role in your video. Jeff is detail-oriented and communicates well.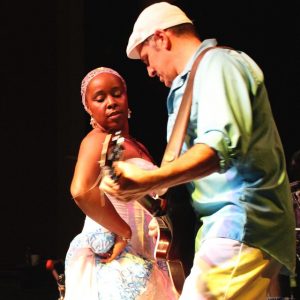 SambaDá is an infectiously fun Brazilian Samba band that mixes elements of dance, funk, and afro-percussion into their melodies. There is nothing like live music at a wedding and this six-piece band will absolutely blow you away. They have performed across the country for large audiences but I was lucky enough to hire them for my wedding and the party that ensued was unbelievable. You can hear some of their music on their site.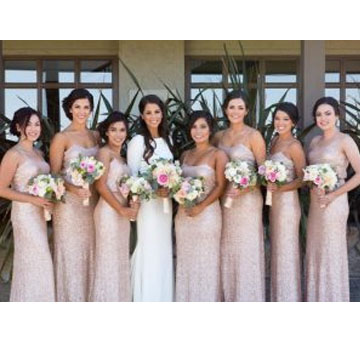 Bianca & Katie have been an all-star team in the Monterey Bay for some time now and have styled hair and done make up on many of the brides you see in my films. They have been in increasing demand and book early. They are punctual, professional, take your input and are fun to be around.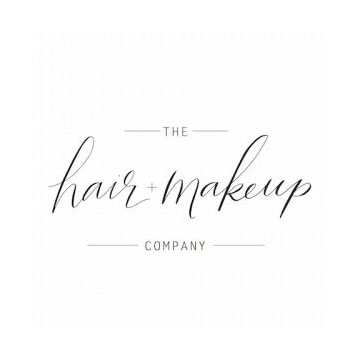 The Hair + Makeup Company, founded by hair stylist Melissa Marie and makeup artist Sarah Nicole, was created to provide on location services for large bridal parties. With over ten years experience in the hair and makeup industry, Melissa and Sarah founded the company to provide the utmost experienced artists to brides in Carmel Valley.