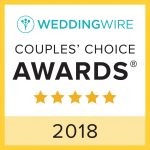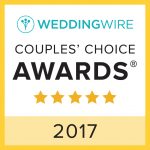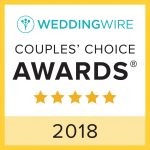 – Where Story Meets Style –
Simple things hold a world of magic inside:  words from your father, a hand-holding gesture. Woven into a dream that's all your own.
Start simple. Look closely. That's where the big stories hide. We love finding simple words or moments to bring you back. Watch the many ways to do it …
"Fields of Gold"
100% Classic Momentum style from soft buildup to crescendos. Spoken words complement flashbacks, and the optional family interviews – contact us for menu items  – Read about their gorgeous Holman Ranch Wedding in the "Inspiration" section.
"Resolutions"
One of our newest and most pop/ edgy edits yet. A teaser for a New Year's Eve wedding complete with fireworks! Just the right blend of energy, sentiment, and candid shots to keep you entertained from start to finish. Note the simple motif of the ticking clock for the intro.
"Fields of Gold"
Soft buildup, Slo-Mo crescendos, and heartfelt words via the optional family interviews – contact us for menu items .
"Resolutions"
Intriguing yet Edgy. This style packs a punch that you can't turn away from.
Portfolio
Classic, Modern, & Hybrid Styles.
Portfolio
More Classic & Modern Edits
Hybrid :   Classic + Modern Mix  – "Back To Reality"
One of our favorite Hybrid styles yet, this film uses a vintage film motif in a mini-intro that takes the audience on a rollercoaster preview of the day, before settling back into a more traditional and classic flow. We also love the funny BTS outros at 4:30 that really tie in with the authentic vibe that this couple wanted. Also … if you're wondering, yes, the couple DID say personal vows at their 1st look before their traditional ceremony. A very unique approach that more and more couples are adopting.
Classic Style – "All that I Am"
Another example of the Classical Cinematic Style. It starts with focused and gentle shots of the couple while you hear the voice of the officiant from the ceremony. We then briefly flash to a snippet from the ceremony before flashing back to the buildup of the day. It's important to note how starting this way is actually more engaging than just doing a chronological replay.
Modern Teaser Video – "Run Run Ready"
This is a teaser video designed with a fun, stylish, and fast-pace in mind. This is most focused on eye-catching and fun images. Chronology is less important than vibe .
Classic + Lighthearted  –  "Head in the Clouds"
This hybrid mixes classic soft sentiment with time-shifting vignettes that help it move a little faster than your typical classic style. Courtney & John wanted a more lighthearted and fun vibe to pair with this classic style, so the highlight pulls both sentimental and funny snippets from the day.   There's time shifting here that allows you to remember the day as you dream it: not in one chronological flow, but in snippets that swing back and forth from one part of the day to the next. We love this and hope you do too!
Indie Modern Soul teaser – "A Ride to Remember"
This is a teaser that showcases the vibe and feel of Soul / Indie music with wedding highlights. We love the fresh and energetic vibe that matches well with the pace of the day and the personalities involved: the whole bridal party loaded up onto a steam train and had a great time as they rode up into the mountains for their ceremony.
Bear in mind that the speaking parts for this couple are on the full film (and this couple's full film uses different music). However we can adapt this genre to be used in full films as well.
Classic Soul – "Other Side of Rain"
This soulful take was inspired by the couple's love for the band Alabama Shakes. While the edit falls in the "Classic" category, the music gives it a slight modern touch while still keeping the deliberate and slow-paced editing of a classic film.
If you have any questions about music, please ask: You might be surprised about what you'll find out.
"SuperHuman" – Modern Edge
This edit is on the extreme end of the pop-like modern style as it foregoes the traditional slow buildup in every way, only slowing down for words during the portion where the vows are read. This style of edit really shows off the variety of experiences that occurred on their day as you don't have to wait till halfway through to get to the reception. It's one of our favorite things about this edit style: you feel the excitement and joy from the first few moments.
HYBRID – Classic + Modern
This film has BOTH Classic and Modern elements to it.
The intro is clearly classic, but Fast Forward to 5:30 because that is where the Modern Edit begins.
This edit is a unique blend of a classic momentum edit with some modern pop-edge towards the end. The montage at 5:40 in particular will give you a feel for where we can take edits in terms of pace and feel.
"City of Dreams" – Classic
This is a distinct variation of the Classic Momentum Style – The Scene Setter. It takes about 20 seconds to really establish the setting as you'll notice the collection of shots that build the sense of the city waking up. We really like this twist and it is something that you can specifically ask for. The rest of the film has all the traditional classic momentum trademarks, including a variety of spoken words from the day that overlap images of the preparations.