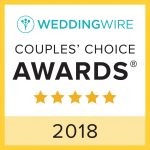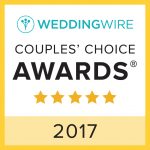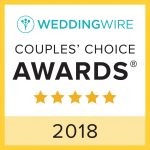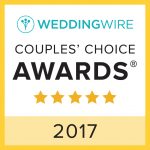 Embrace the buildup. Plan something fun that's 100% you. Then prepare for instant RSVPs.
Engagement / Save-The-Date videos show you two in your natural element, being yourselves and having fun as a couple. These are mini-experiences, and fun to share after. Notice how all of these are very different. You have your own style and your video should too.
John Paul is a Head Chef at a restaurant managed by Annie … in fact, that is where they met! So the inspiration for this shoot was a no-brainer. We LOVE this video because it is playful with a hint of edge.
Sydnie & Branden chose the rugged Big Sur Coastline as the backdrop for their engagement session. Just a couple minutes walk from the freeway we had a whole cliff to ourselves and more. The backdrops were breathtaking from all 360 degrees with incredible mountains falling off into the sea, rolling wildflower fields (not in full bloom during this shoot), and of course jagged dramatic cliffs. If you like these locations, reach out and we can plan for one.
Not too long ago, Milo was actually a rambunctious puppy … now he's a little bigger, and sporting a cast on his paw, but there's no way he was going to let Alexa and James have all the fun of their Engagement shoot all by themselves. This was actually the location where James proposed to Alexa … 50 yards from the High School where they met. As you can tell, we made this all about laughs and silliness. Speaking of silliness, go check out their wedding video for some hilarious vows.
MaryAnn & Juan are huge Salsa Dance fanatics, so we wanted to incorporate that into their video since it is a huge part of their lives. However, we also wanted to create a bit of magic to get there, so we created a subtle narrative twist at the beginning that gives it a distinct feel from the others.
This was a fun shoot, and definitely different in its own way. Lara and Wesley are huge fans of the fantasy series "The Witcher" and in fact it was one of the first things she mentioned to me about her wedding in our conversations. At the core of it was a love for all things medieval and old-world Celtic, so I asked if they would like to incorporate a subtle element of narration into a more mysterious and woodsy vibe. I love the result, especially since narrative-style shoots don't come along that often. If you're curious, I'd love to do a Halloween inspired one someday …
This style of shoot is designed to give the couple space, time, and an experience they can enjoy .. captured casually. Theresa and Jordan decided that they wanted a change of scenery from the rustic inland vibes of their wedding venue. We made out to Carmel State Beach on a foggy blue afternoon and I gave them activity suggestions and just let them be themselves. Every once in a while I suggested something new, but I really tried to give them moments and time … of course, it helped that I had a long lens where I could give them space and still capture some genuine silly moments with quality.  If you like the idea of a casual, experience-based engagement, or just have questions about the music selection process ask me here!
Sometimes it's good to get away from the crowd. While this may mean a little effort, in the end it's always worth it to have a place all your own. After what must have been 10 minutes of near-45-degree incline hiking, we made it to an overlook of the Bay Area from the east hills. To say that we took our time would be an understatement, and why not … once you're in an amazing location before sunset you might as well take it all in.
Not seeing anything that captures your fancy? Let's make something new just for you. Wether it's an urban-cafe-inspired scene or some other artsy departure from the norm, if we imagine it, we can do it.
You just have one job: get dreaming and get back to me!