Website & Branding
Dream Inn Santa Cruz
Dream Inn Santa Cruz needed a splash of life to make their website pop and increase their retention rate. We listened to what they wanted to showcase. Our job was doing it in a way that achieves our ultimate goal: create a feeling of wonder and curiosity.
Press Play ↓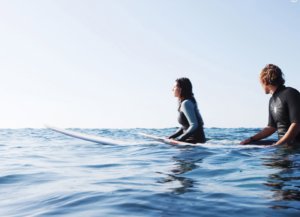 Client Feedback
Carlos does amazing work. Here at Dream Inn Santa Cruz, we pride ourselves on quality work, perfect branding, and capturing the best image/feeling. Carlos took the time to really listen and understand what we were looking for. And in no time, built the best Banner Video for the hotel. Its the first thing you see when you visit www.dreaminnsantacruz.com. We would recommend his services to anyone.
STATISTICS
Process
There's always a gap to bridge between what the client wants to achieve and how to get there.
The Goal:
Establish Dream Inn as an upscale beach getaway.
The Challenge:
The client wanted the pool featured prominently, but we knew a shot that instantly shows the whole pool would be quickly labeled and ignored by the audience. We had to create a feeling around the pool rather than simply just show that they had one. The client's "must have" needed a new wrapper.
The Solution:
By using the dark hallway out to the pool, the audience gets a sense exploration and discovery. The excitement en route to the destination is as intoxicating to our senses as the destination itself.  Yes, the pool looks pristine, but the audience was sold before they even got there.
---
Small businesses need to play on their biggest strength: personality and relatability. At the heart of any good project is a relatable message and story. From there we can design the vehicle to deliver it. Here, the simplicity of black and white pairs wonderfully with music as deliberate text unfolds naturally and complimentary.
---
Process
The Goal:
To put small businesses and artists at the fore of people's agenda for Holiday Shopping ideas
The Challenge:
How do you encourage people to invest money into something while extolling its virtues as pure? There's a fine line between soliciting and encouraging that we had to toe.
The Solution:
By humanizing the artists, we were able to juxtapose them with the impersonal and disposable nature of big box gifts.
Real Estate & Venue Management
Our property profiles are clean and polished while still wielding enough flare to keep your audience captive. Motion graphics, lower third titles, and well-timed narrative elements all combine to offer a dynamic view of a simple subject.
Another unique touch is the use of contextualizing graphics at the end of the video. This helps sell the viewer on the surrounding areas as well as the property itself.
Designed for businesses looking to make a bold, and meaningful impact that resonates with their target audience while still inviting new people in.  These films are intended to capture and hold the attention of your audience by using elements of curiosity that invite the viewer to see what's next.
Company Anchor Films
Anchor Films are for medium to large corporations that want a more standard approach to messaging for both in-house and external storytelling. They range from venue tours and website welcome videos, to in-house events for corporations. These typically rely heavily on narration via interviews or excerpts from presentations, paired with B-roll footage that supports the message.
Branding & Re-Branding
If you're making a change to finally target your ideal client and looking to align your company image / brand with what resonates with that client, you need to show them you mean it. The Dream Inn of Santa Cruz is one such business that is changing their appeal for event hosting to cater to clients who appreciate a more refined look and experience. They contacted us to make this brief brand film to help establish their new look to their target audience. This content can be delivered repeatedly via social media and strategic online placement.