How a couple doubled up on their Holman Ranch sunset portrait session for the ages.
Put 100+ guests together under one roof with a long list of food, speeches, dances, and it starts to feel like you're simply checking off boxes until that glorious moment when the DJ transitions to Usher's "Yeah!" at which point we can all party without reservation, you can stop worrying about which member of your bridal party will do something embarrassing, and just decide to take matters into your own hands. Yeah. Unfortunately this is the last 5% of your day. The rest needs a timeline and order, but that doesn't mean it has to be cookie cutter.
First looks have really become common these days, and they are a great option to add some variety in to the day, along with a slew of other benefits (ask me!). Yet, for the most part, couples feel restricted as to their options for sunset portrait locations. As if they have to choose one because that's all they have time for.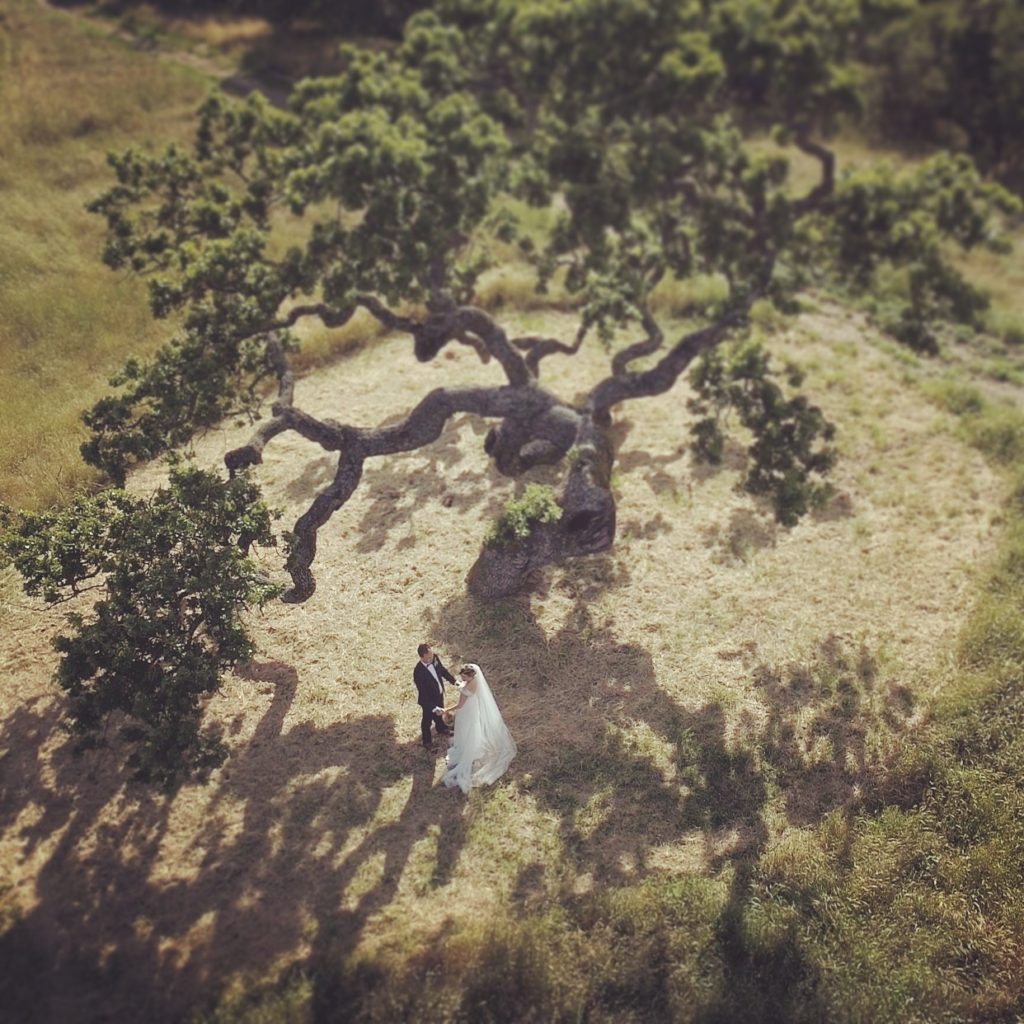 Aerail shot of Holman Ranch Oak Tree. Flown with permission.
"That IS all we have time for right?"
Maybe not. Caitlin and Stephen did two portrait sessions at their Holman Ranch wedding that allowed them to get some basics out of the way, return for some speeches, and once guests really started pouring bottles, they ran off for a solid 30-minute sunset session. Here's the key though: their guests were fed and the drinks were flowing. Thanks to the planners and kitchen staff of course.
But … what did their guests do? Wasn't it weird that they left the reception and came back?
Um, no. There's this prevailing sentiment that guests are going to need to see the bride and groom "on stage" throughout the night. When, in fact, most guests are happy to get the chance to eat, drink, and huddle up to their friends and re-tell old stories. If it's not more than a 30-minute absence, and the guests have food/drink … your guests will be just fine. Totally fine.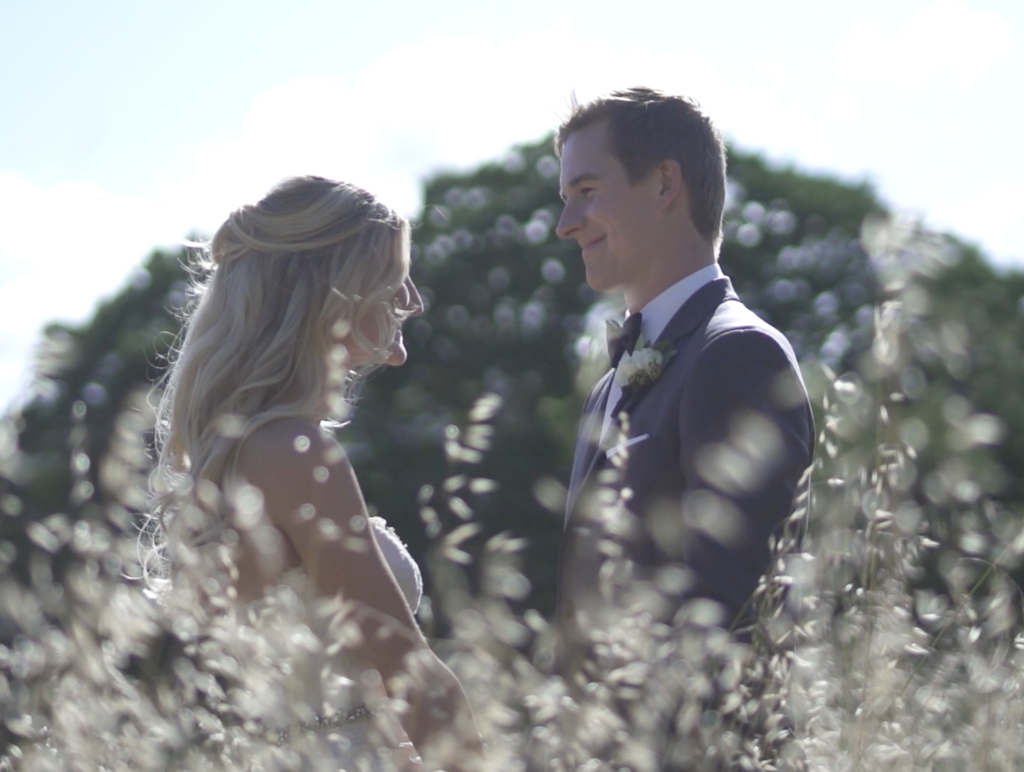 Caitlin & Stephen marinate in the Holman Ranch golden fields
Clearly I'm biased, and clearly not many weddings will have this luxury, BUT it is possible. You do need master planners like Coastside Couture to pull something like this off usually. I was also lucky enough to be shooting with the immensely talented Danielle Poff, who poses couples better than any photographer I have met in my 5 years and 100+ weddings.
Finally, having both bride and groom be totally into it was the lynchpin. Sorry brides, but not many guys can happily finish a steak dinner to embrace 30 minutes of portraits (to be fair, Danielle made it fun). In the end, when you invest the time in your images, this is the result. I won't be offended if you FFWD to 2:40-3:15 to see some of the 1st session and then from 6:45-8:10 to see the sunset session.
As always, I remind people to take into account your location and know the difference between when the last sunbeams will hit and what sunset time is listed at. If your venue is like Holman Ranch, and is nestled in hills, an 8:00pm sunset means last golden light will be on the fields around 7:30-ish … which means you want to be at your Holman Ranch sunset portrait session by 7:15 at the absolute latest.
The moral of the story is make it yours, make it fun, and – if you're into the whole portrait thing – don't be afraid to wander around your venue!